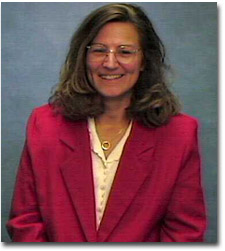 Updated April 2001

Name: Karen L. Brauer, President of Pharmacists for Life International

Age: 41, almost 42 :P.

Weight: usual-145, gravid-205 MOOOOOOOO!

Pharmacy career: Mommy tracked. I'm currently teaching at IVY Tech (Indiana community colleges) and doing relief pharmacy. Currently President of Pharmacists for Life International.

Got Religion?? Roman Catholic.

Family thang: Husband: Mike Mueller, seriously talented motorhead- actually understands the electronics. Born conservative. Totally cool kids: Johann 8, Alana 6, and Nathan 3

Before the family thang: A.As, Art and Chemistry, B.A., Biology, Thomas More College, M.S., Medicinal Chemistry/Pharmacognosy, Purdue University, B.S. Pharmacy, University of Cincinnati. Did some medical research there also, working on diagnosis of systemic candidiasis, an opportunistic infection of HIV and otherwise immunosuppressed patients. Had a job all the way through school 'cause I'm a regular American. Studied martial arts for 13 years too, 'cause I'm not into being a victim.

Politics: Born conservative. Kinda' lean towards the Republican party, but lately they are getting awfully liberal. Think it's important to vote pro-life/ pro family to undo some of the societal damage wrought by Roe V Wade. Proud to say I voted for Ronald Reagan twice.

Top Ten Replies to "YOU'RE PREGNANT AGAIN!"
Got no control over myself.
It's all Mike's fault.
The rugrats kinda grow on you.......
My "fake beer" contains fertility drugs.
Too much time on my hands since I'm working relief pharmacy.
Trying to keep up with the cows. (Our next door neighbors.)
Birth control pills are bad for you.
My ob-gyn put in a zipper.
It's a Catholic girl thang: (a neuro-endocrine feedback loop?)
I'm such a pig.
Web Pages:
1. Hoosier Pharmer!

2. http://www.gargaro.com/pharmacy/

3. http://www.gargaro.com/kmart
(Exists in cyberspace courtesy of the expertise of Carolyn Gargaro.) Just say no to politically correct behavior. It's easier than it looks!

Down on the farm, Lawrenceburg, IN: It's like South Fork without the oil. Most of my extended family lives in four houses on the farm passed down from my grandfather, along with the Herefords: Uzi, the bull, and his harem. The Brauer/Mueller Haus was lovingly situated adjacent to- and downwind from the barn by Grandpa Brauer. Without air conditioning, we get the full benefit.. YUM. There's kind of a redneck look to our place, but none of the cars are up on blocks, due to the skills of my husband. When the calves get weaned, or when the girls are hot to trot, we enjoy the 'music' all night long. There's no better place to "grow a family". But we are looking forward to calls from the teachers now that the kids are in school. (What's this business about "serious milk jugs"?)

Abortion debate spreads to pharmacy counter. Daniel Hussar, unhappy with how he was quoted, has issued a response to the article!

Karen's Articles



---